RUGBY INDIA
Rugby India, founded in 1998, is the sole governing body for the sport of Rugby in India. Recognized by the Ministry of Youth Affairs & Sport, Govt. of India, Rugby India is a full member of World Rugby, Asia Rugby and the Indian Olympic Association (IOA). The body is responsible for the growth & development of the sport of Rugby across the country from the grassroots to the high performance level.
IRFU is the sole governing body of all formats of the sport of Rugby in India for all genders and ages. The formats included are as follows: Rugby Union, Fifteen-a-Side Rugby, Seven-a-Side Rugby, 10-a-Side Rugby, 12-a-Side Rugby, Touch Rugby, Non-Contact Rugby - Tag Rugby, Flag Rugby, Beach Rugby, Snow Rugby, Wheelchair Rugby, Underwater Rugby.
Rugby has been included in the School Games Federation of India (SGFI) for all age-groups (U14, U17 & U19 boys & girls) and the National University Games for both Men & Women, under the aegis of the Association of Indian Universities (AIU), The sport is also a part of the Services Sports Control Board (SSCB) and played by the Paramilitary & Police Forces.
For ease of functioning and development, geographically, the IRFU is divided into 5 Zones – North, South, East, West and Central – with each Zone responsible for promoting and popularizing the sport within their region.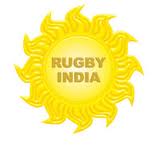 WORLD RUGBY
World Rugby is the world governing body for the sport of rugby union. World Rugby organises the Rugby World Cup every four years, the sport's most recognised and most profitable competition. It also organises a number of other international rugby competitions, such as the World Rugby Sevens Series, the Rugby World Cup Sevens, the World Under 20 Championship, and the Pacific Nations Cup.
World Rugby's headquarters are in Dublin, Ireland. Its membership now comprises 120 national unions.[5] Each member country must also be a member of one of the six regional unions into which the world is divided: Africa, Americas North, Asia, Europe, South America and Oceania.
World Rugby was founded as the International Rugby Football Board (IRFB) in 1886 by Scotland, Wales and Ireland, with England joining in 1890.[7] Australia, New Zealand and South Africa became full members in 1949.[7] France became a member in 1978 and a further eighty members joined from 1987 to 1999. The body was renamed the International Rugby Board (IRB) in 1998, and took up its current name of World Rugby in November 2014
In 2009, the International Olympic Committee (IOC) voted to include rugby sevens in the 2016 Summer Olympics. World Rugby gained membership of the Association of Summer Olympic International Federations (ASOIF) in 2010